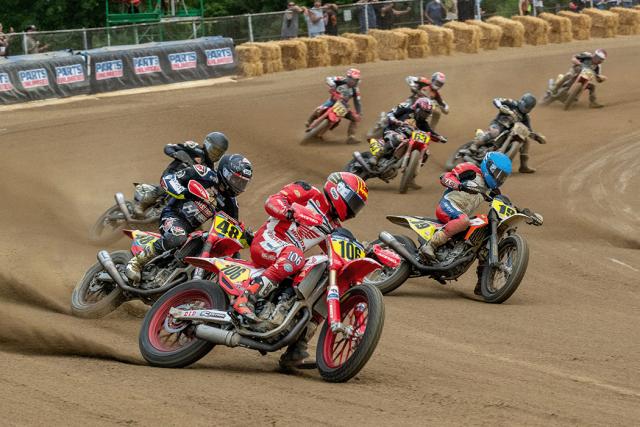 SBS extends sponsorship of Progressive AFT into 2024

Allan Østli
DAYTONA BEACH, UNITED STATES (FL) – SBS Friction A/S and Progressive American Flat Track announced today that SBS will continue as the Official Brake Sponsor of Progressive AFT through the 2024 season.
SBS is a dominant force in global motorsports, reeling in dozens of world titles in the decades since its founding in Denmark back in 1964. After earlier proving its capabilities in battlegrounds such as the Superbike World Championship and World Motocross Championship, SBS focused its attention on the world's preeminent two-wheeled dirt track racing championship, joining as an official partner in 2018.
As a global market leader and a preferred supplier of brake products, SBS is known for its vast research and development capabilities. The first company to produce aftermarket disc brakes, first to fully integrate NRS technology into its products, SBS routinely pioneers the usage of bleeding-edge materials and technologies, not only in racing but also for the consumer aftermarket.
The 2023 Progressive American Flat Track season will launch with the hugely anticipated return of the DAYTONA Short Track I & II at Daytona International Speedway on Thursday, March 9 and Friday, March 10.
The series can be watched also overseas on FOX Sports and FansChoice.tv, but it is highly recommended to visit the track events in person.
For more information on Progressive AFT visit www.americanflattrack.com.
###