Next-level brake performance & environmental impact
BETTER BRAKES
You no longer have to compromise on braking performance when you want to ride environmentally friendly. With the new Better Brakes compounds from SBS, you will get:
Improved brake performance
Improved stability
Higher heat resistance
Stronger initial bite
Because we have refined the compounds to not contain Copper, Nickel or Antimony, SBS Better Brakes is also a more environmentally friendly choice in brake pads.

REFINED COMPOUND
Brake compounds are 100% Copper- and Nickel-free, and for ceramic compounds also Antimony-free.
IMPROVED BRAKE PERFORMANCE
A better and more stable brake performance and stopping power.
NUCAP NRS TECHNOLOGY
Always equipped with the powerful bonding technology that binds the friction material to the backing plate and improves heat resistance.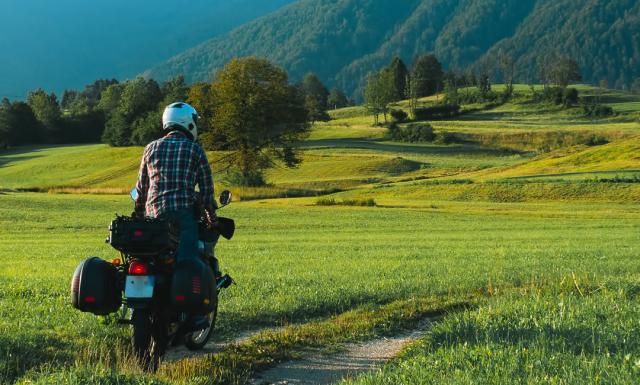 Think Responsibly, Act Concretely
The shared mindset of "Think responsibly, act concretely", is a central motivation for SBS to introduce SBS Better Brakes. We have always sought for innovation and top performance levels in our brake products.
Having led the innovation in brake pads for decades, the next step is now to re-engineer the compound with the purpose of making them more environmentally friendly while maintaining the same brake performance or better.
Also the production plant is undergoing transformation to become the first fossil-free production site in the industry. At SBS we reduce both our own as well as motorcycle riders' environmental-footprint. Together we go ahead.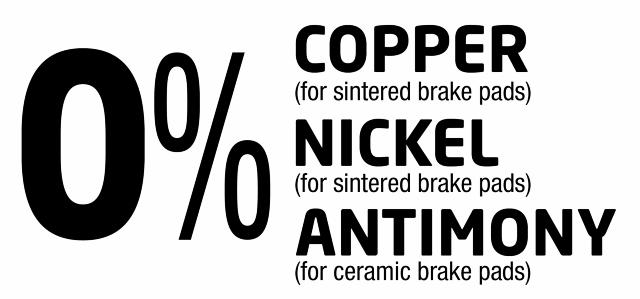 No heavy metals
Iron-based design
Based on the American better brakes legislation, our development team have worked since 2015 to re-engineer our compound formulas. The new SBS Better Brakes are 100%* Copper- and Nickel-free, and for ceramic compounds also Antimony-free. Instead, we use an iron solution that has many benefits to it, such as:
Improved brake performance
Higher heat resistance
Improved recovery
Stronger initial bite
Not a heavy metal
* Compounds can contain dust particles that may or may not contain levels of Copper, Nickel and Antimony. The compound terminology do not include backing plate coatings.
New
Product Packaging Identifier
To differentiate the old from the new, SBS is introducing the symbolic "Better Brakes Wave and Leaf" to its packaging. The icon will be located in the top section of the packaging for easy recognition by customers and service providers.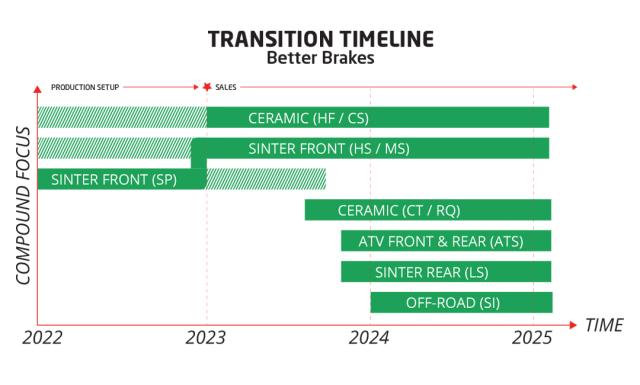 Transition in phases
95% portfolio transition
+95% of SBS product range set to transition to Better Brakes. The transition of products will be made in sections, starting with the ceramic compounds and then sinter front, rear and offroad. To gain the most impact, the transition is prioritized in terms of market size and implementation speed.

Performance characteristics
With SBS you can expect Braking Excellence. Also, when it comes to SBS Better Brakes.
Nothing Less.
Improved Stopping Power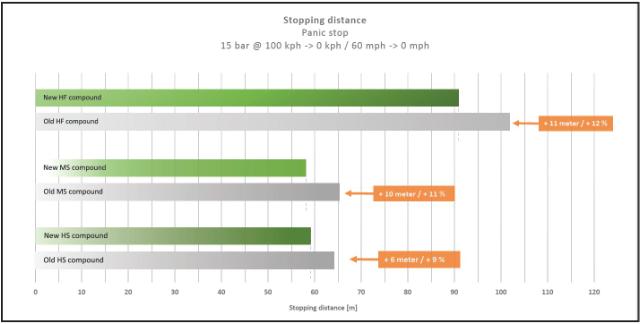 SBS Better Brakes enables for a better maneuverability in emergency situations. The metallics in the compounds enables for an improved Coefficient of Friction, that results in a more efficient brake grip throughout the brake sequence. The effect is an improved stopping power equivalent to 9-12% in brake lengths*.
* Compound dependent
Performance Rating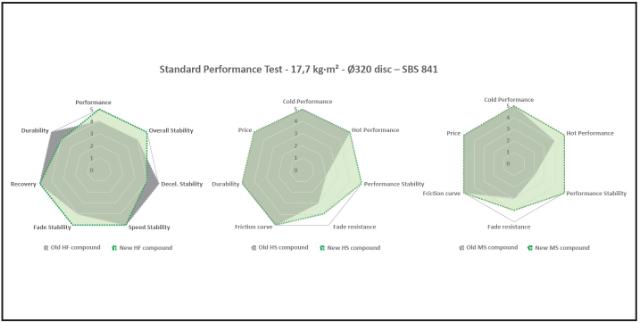 Riders can expect a similar wear profile compared to non-converted products and an overall improved sense of grip and performance stability throughout the temperature spectrum. This means that riders can expect a 1:1 responsiveness between lever grip and speed reduction.
Heat Performance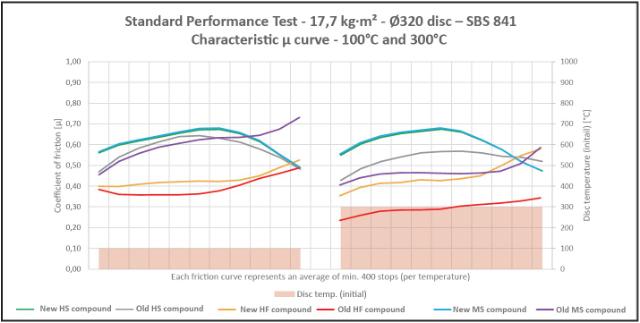 The new SBS Better Brakes compound has been designed to maintain performance even in intense brake situations. The average commuter most often bakes in a heat spectrum 100 - 300 degrees of the disc. Riders can expect a consistent braking experience throughout the ride, throughout the heat range.
Fade Performance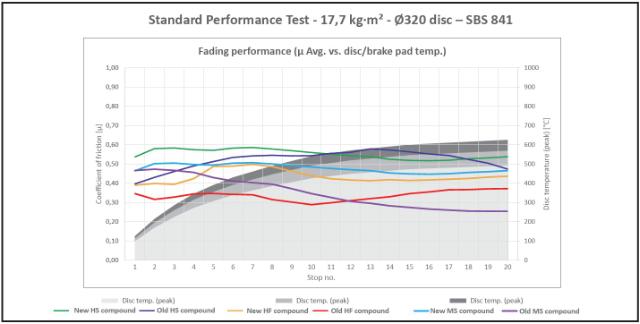 Riders can expect an improved performance in beginning and throughout the ride, despite brake system getting heated. Riders will also get an improved grip feeling and an improved initial bite when braking.
Find the right brake pads, discs or clutches for your bike
Select the fields in any order