The first products to be transitioned and introduced in the new SBS Better Brakes-series, are the popular SBS HF, SP, HS, and MS ranges. These ranges comprise more than 70% of the brake pads sold by SBS. Thus, the product launch will follow the company's intention to transition products with high impact in focus. The transition of HF, SP, HS, and MS compounds is expected to be completed by Q3 2023.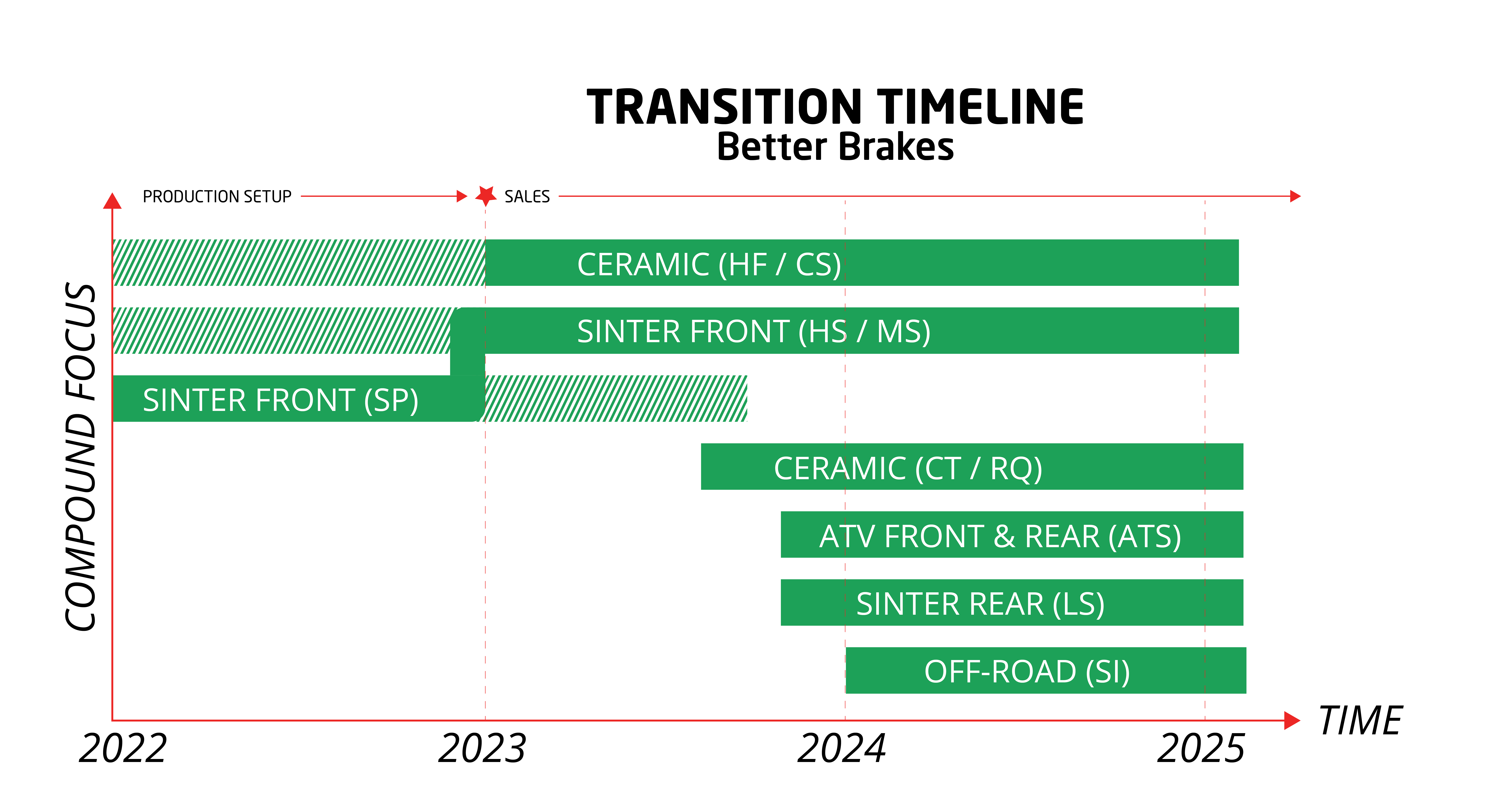 PERFORMANCE CHARACTERISTICS
Improved stopping power
SBS Better Brakes enables for a better maneuverability in emergency situations. The metallics in the compounds enables for an improved Coefficient of Friction that results in a more efficient brake grip throughout the brake sequence. The effect is an improved stopping power equivalent to 9-12% in brake lengths.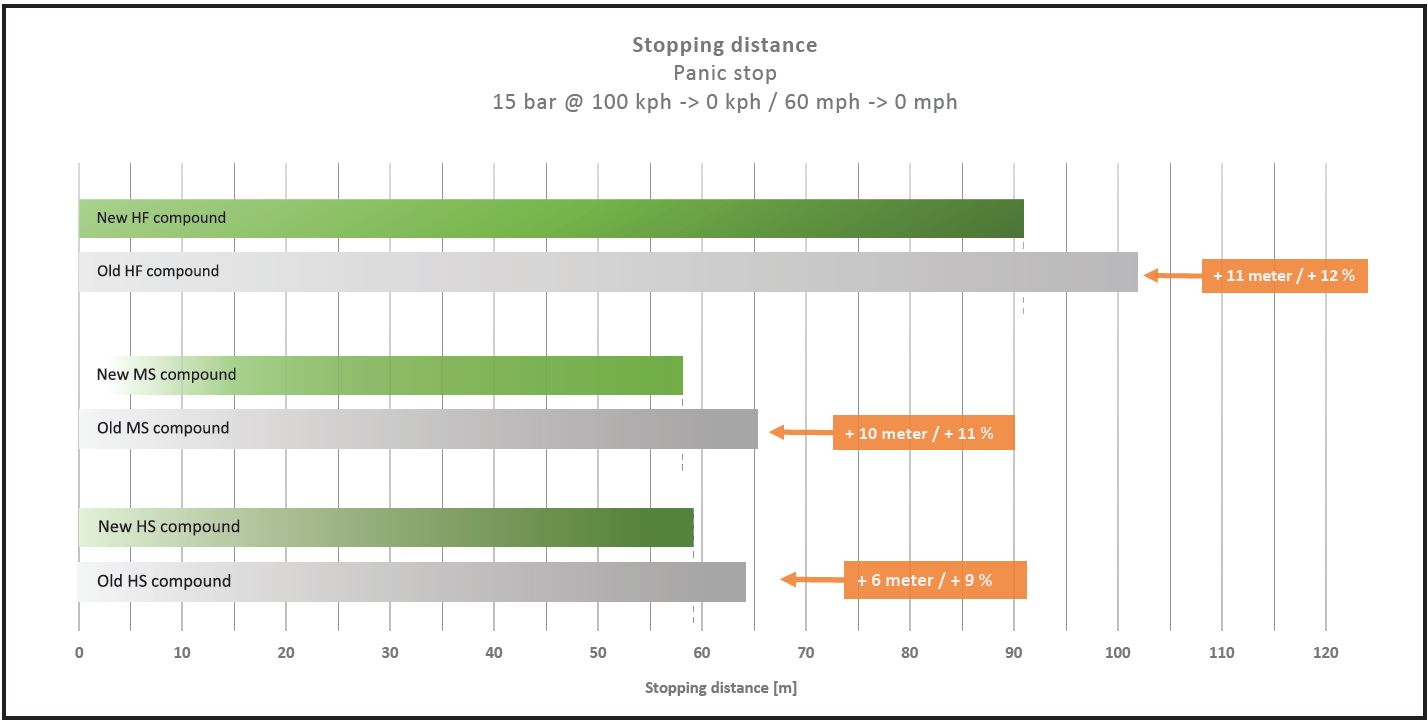 Performance rating
Riders can expect a similar wear profile and an overall improved sense of grip and performance stability throughout the temperature spectrum. This means that riders can expect a 1:1 responsiveness between lever grip and speed reduction.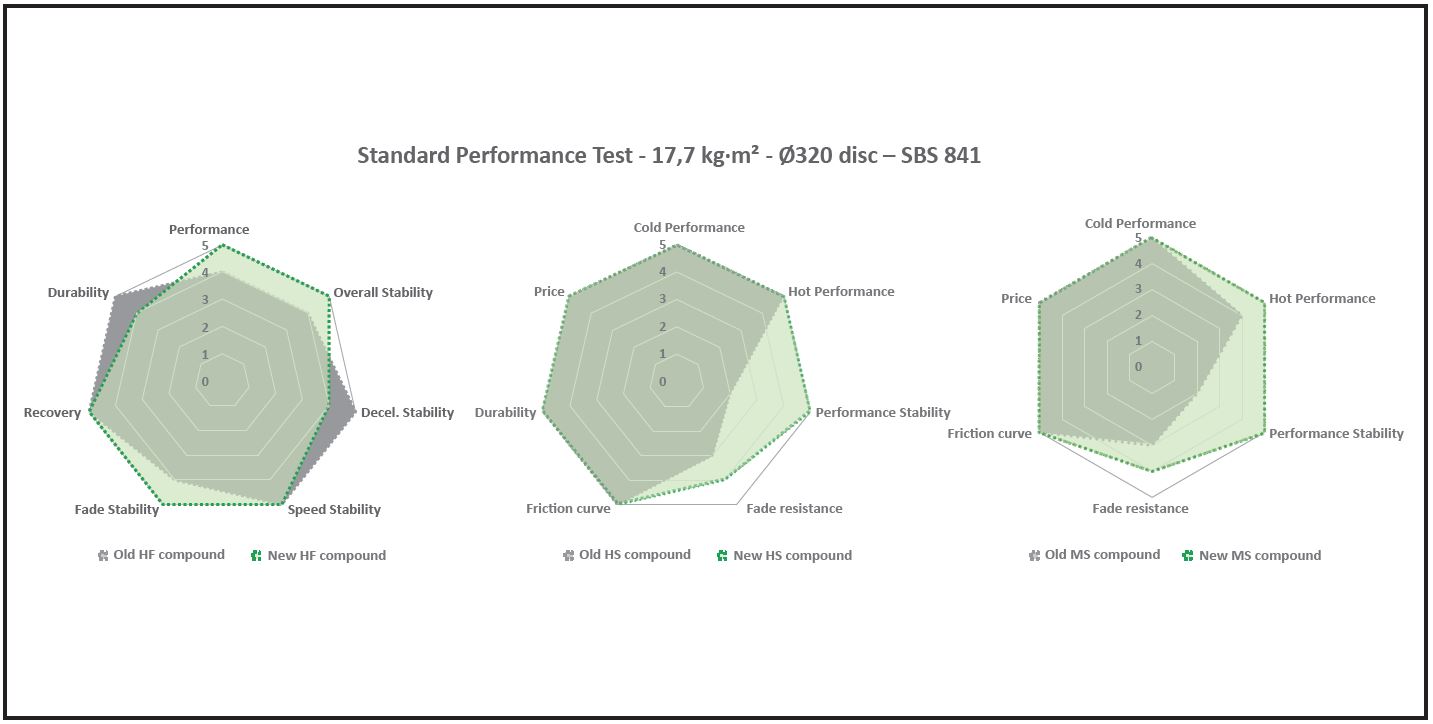 Heat performance
The new SBS Better Brakes compound has been designed to maintain performance even in intense brake situations. The average commuter most often bakes in a heat spectrum 100 - 300 degrees of the disc. The average riders can expect a consistent braking experience throughout the ride, throughout the heat range.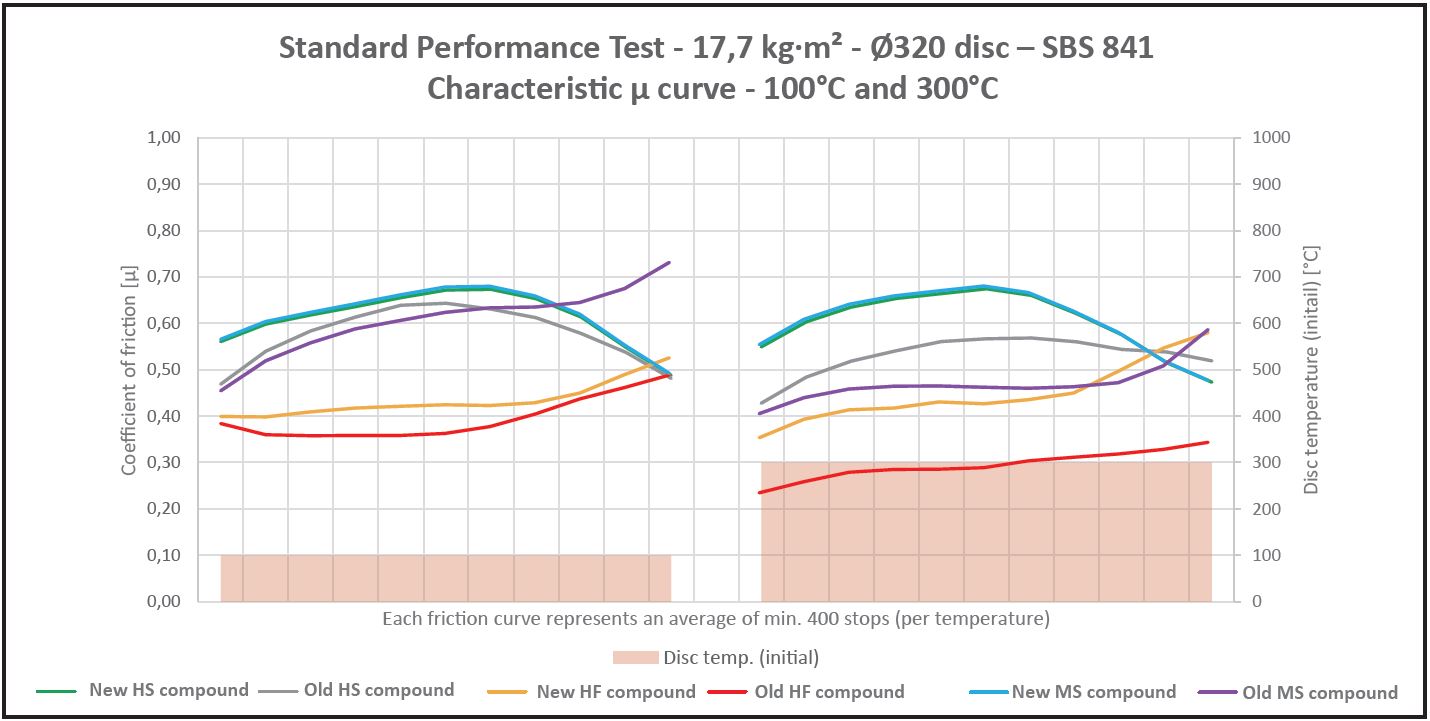 Fade Performance
Riders can expect an improved performance in beginning and throughout the ride, despite brake system getting heated. Riders will also get an improved grip feeling and an improved initial bite when braking.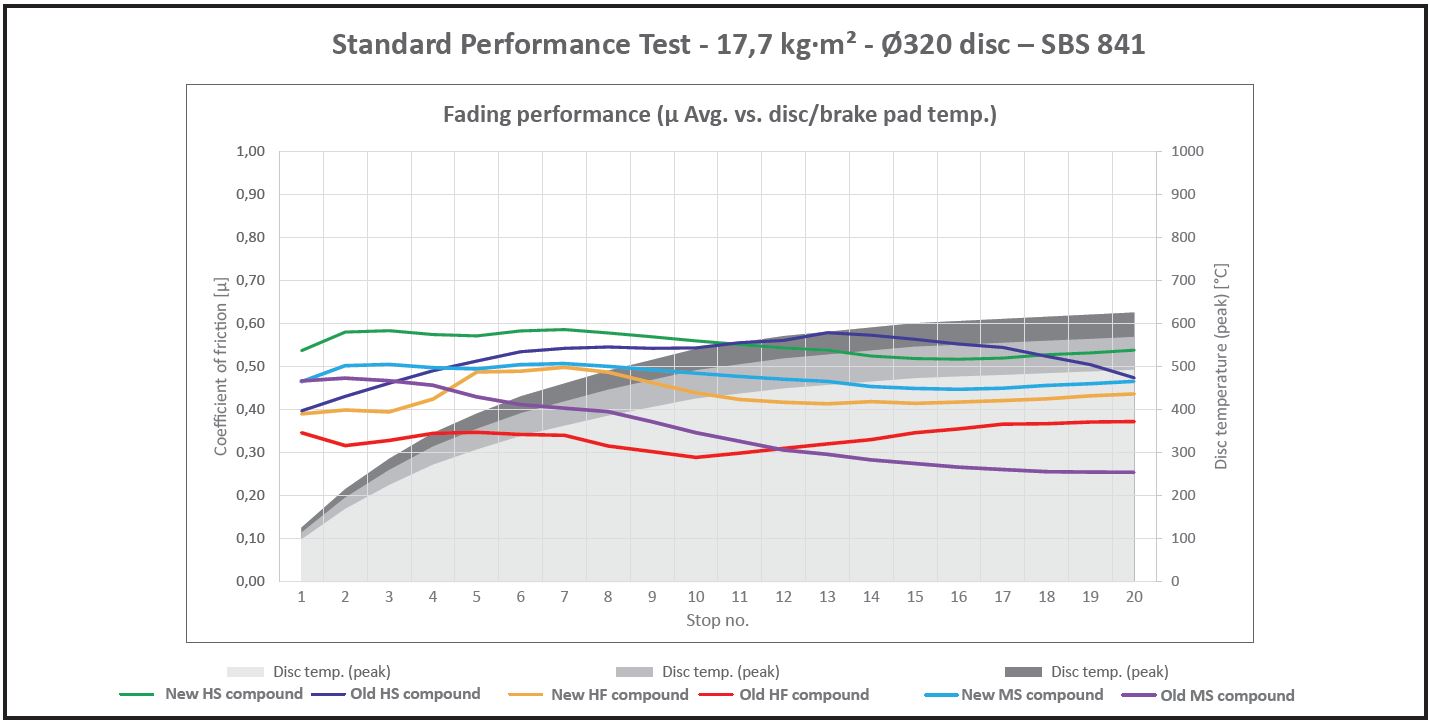 Go Ahead
JOIN THE REVOLUTION